Welcome to Sadie Lady the Official Website for young Model & Actress Sadhana Joule Som. Here you'll find the latest news, updates & images on this talented little girl. You can view some of her work in the Gallery. If you have any question's feel free to Email the Webmaster.


NEWS & UPDATES
| | |
| --- | --- |
| 01 Jan 2015 | Happy New Year! |
2014 was such a great year! New memories, new bookings, and a whole lot of fun. 2015 is now upon us, full of new opportunities, excitement, and we all cannot wait to see what the year has in store for Sadie, Zack, and Nathan! Hopefully all of you are kicking off the new year with a great start and it is one full of joy and happiness. Happy 2015!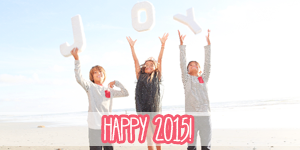 Posted by: Lisa | comments 0
| | |
| --- | --- |
| 24 Dec 2014 | Merry Christmas! |
Sadie and Zack are so happy that there is just hours left until it's time to head to bed and fall asleep so that Santa will arrive! They are so excited for Christmas...presents, decorations, treats, and of course quality time with their family. It is one of the most magical times of year, and they cannot wait to enjoy all the holiday has to offer this year. Sadie and Zack would like to wish everyone celebrating a very Merry Christmas, and hope that all of you are having a great holiday season, all the best in 2015!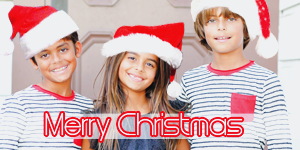 Posted by: Lisa | comments 0
| | |
| --- | --- |
| 22 Dec 2014 | Holiday Photoshoot with Natalie Warr! |
Tis' the season to be jolly....and have a very fun holiday shoot with Natalie Warr! Sadie, Zack, and Nathan got into the holiday spirit for their annual photoshoot, taking photos for Christmas cards and family memories. It is always so nice to see how much they have grown up year to year, and for this shoot the kids enjoyed incorporating some holiday props in their photos with their really cute Ho-Ho-Ho sign. One of their favorite parts of the shoot was when Mocha got to get in on the action for a couple of photos, and all of the images came out wonderfully! There are lots of sweet sibling shots as Nathan and Zack kiss Sadie on the cheek and the three of them pose together for the camera, hugging. Natalie also captured some fun photos of them walking around the side of the building with their sign, and what a great action shot of the three of them mid-air! Thank-you Natalie for all of the new images, they are perfect for the holiday season, and a great way to help end off the amazing year 2014 has been!



Posted by: Lisa | comments 0
| | |
| --- | --- |
| 12 Dec 2014 | Alex Kruk Photography! |
Christmas has come a little early to Sadie Lady as the update you've all been waiting for is here....Sadie's photoshoot with Alex Kruk! She couldn't wait to work with Alex again, doing a headshoot shoot this time around, and what a great day it was. The two had so much fun working together on location, Sadie enjoyed getting to do multiple outfit and hair style changes, and each one created a look quite different from the other. Sadie's playful side really comes out in the white shirt and vest look, and she looks so grown up in the both the blue tank top with the black jacket and the pink/purple plaid outfits. What makes this such a great photoshoot is that not only did the images come out fabulously, but Alex gave her the perfect mix of theatrical headshots, images for her portfolio, and fun photos. She even captured some really nice images of Sadie smiling from ear to ear showing off the latest childhood milestone that she's reached. The time has now come for you all to rush on over to the gallery to see the new photos, you're going to LOVE them, and thank-you Alex for a fantastic photoshoot!

Posted by: Lisa | comments 0
| | |
| --- | --- |
| 30 Nov 2014 | Meet Me At A Funeral!! |
I have BIG.....EXCITING.....WONDERFUL.....news to share with everyone.....Sadie has booked a role in the upcoming dramatic short film Meet Me at a Funeral! She will be playing the role of Josie, the daughter of actor Rick Fox whom you may recognize from his roles in The Glades, Mr. Box Office, Single Ladies, and many other projects. The film's cast also includes Sons of Anarchy/Constantine's Harold Perrineau and CSI's Marc Vann. Sadie cannot wait to film her part next month and be sure to keep checking back here at Sadie Lady for updates on the film. Congratulations Sadie on your movie, I, as well as all of your family, friends, and fans are so proud of you!! <3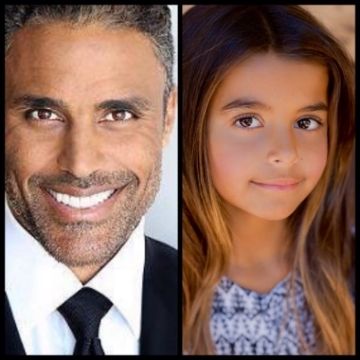 Posted by: Lisa | comments 0