Welcome to Sadie Lady the Official Website for young Model & Actress Sadhana Joule Som. Here you'll find the latest news, updates & images on this talented little girl. You can view some of her work in the Gallery. If you have any question's feel free to Email the Webmaster.


NEWS & UPDATES
Last year Sadie shot with the fabulous Skye Hardwick of Work of Heart Photography for the clothing company Persnickety. With spring just around the corner Sadie's photos have surfaced and what a fun photoshoot it was! She loved working with her friends, showing off the outfits, and the best part was working with the animals! The cow was pretty cool, but she adored the chicken that she got to hold for some of her photos. It was so calm sitting in her arms, and it was pretty tempting to ask to take it home with her at the end of the shoot. All of the images came out beautifully, thank-you Skye and Persnickety for such an exciting shoot!



Posted by: Lisa | comments 0
| | |
| --- | --- |
| 12 Feb 2013 | Jakks Pacific & Bookings! |
Hopefully many of you have been able to spot Sadie on the box for the Dora Explores Gymnastics Play Mat toy by Jakk's Pacific! Sadie loved doing the shoot and it's been awesome getting to see herself on the box that she got one at the store, now she has her own to remember this exciting opportunity. She recently posed for a photo with the toy box, full of smiles and so proud that her images are on the packaging for a Dora the Explorer toy, so cool!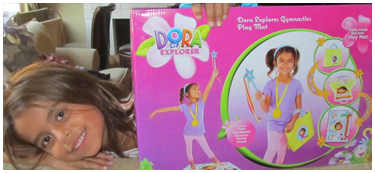 Booking news!! Sadie recently did a fun photoshoot for Jelly the Pug and she and Zack got to work together for the fall line of Joah Love!
Posted by: Lisa | comments 0
| | |
| --- | --- |
| 30 Jan 2013 | Happy Birthday Sadie and Zack! |
Sadie and Zack's special day is here! They are so excited for all of the birthday fun to be had at school and at home as they celebrate with family and friends. We've got plenty of celebration going on here at Sadie Lady and that's all thanks to you! So many of you have sent in beautiful messages, and amazing graphics and videos for Sadie and Zack's birthday project. Thank-you to everyone who participated, you really are helping to make this a very special birthday for them.

Sadie and Zack, your fans have been working so hard to put together a Birthday Project for you, they wanted to help make sure this was the best birthday ever and now you can see what they've been working on. Make sure you're all comfy and ready for some fun because you're going to love seeing what everyone has sent in. This is a gift to you from the fans, Happy Birthday Sadie and Zack!



Sadie and Zack's 7th Birthday Project



Sadie, I hope you have a wonderful day full of happiness and excitement as you enjoy your special day. You have had such an amazing year, taking each new opportunity as it comes, laughing and sharing your smile with everyone you meet. Now that you're seven there is so much more to come and a world out there full of many new things to be explored. I hope your birthday wish comes true today and that all your wishes and dreams come true each and every day.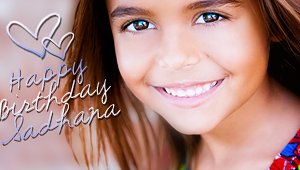 (Thanks Sarah for the banner!)



Zack, I hope you have an awesome birthday as you celebrate your special day. You have had such an exciting year and all that fun will continue as new opportunities come your way with being seven. Your personality just lights up a room, you are so bright, brave, and continue to make everyone proud with each and every achievement. I hope your birthday today is everything you hope it will be and more.



(Thanks Sarah for the banner!)



It's hard to believe that Sadie and Zack are seven already. Four years ago this week Sadie Lady opened it's doors for the first time, and we have watched them grow right before our eyes, supporting each and every new opportunity that comes their way. Some photos still feel like they were only taken just yesterday, and we have a trip down memory lane in Sadie's Timeline which has just been updated with new photos for 2012!

Happy Birthday Sadie and Zack and Happy Anniversary Sadie Lady!
Posted by: Lisa | comments 0
| | |
| --- | --- |
| 28 Jan 2013 | Birthday Project |
Sadie and Zack's birthday is just two days away! They'll be so excited to see all the wonderful submissions for their Birthday Project that everyone has sent in. If you missed the deadline, but would like to send in a message, graphic, or video, you may still do so and it will be added to the birthday project.
Posted by: Lisa | comments 0
| | |
| --- | --- |
| 23 Jan 2013 | Jen Wright Photography |
Sadie and Zack just light up in front of the camera, full of energy of ready for fun with the photographer, they enjoy each and every moment of the shoot. Not too long ago they had an exciting opportunity to work with the lovely Jen Wright who captured some wonderful individual and sibling shots. Sadie's pictures came out gorgeous, she's growing up so fast, and she loved being surrounded by her brothers laughing away as Jen took their picture. Zack was all for adventure, climbing on tires and full of smiles as he took pictures with his sister. Thank-you Jen for a fantastic shoot, Sadie and Zack loved working with you!




The deadline for Sadie and Zack's Birthday Project is just two days away! Please make sure to click the banner at the top to visit the Birthday Project page where you can submit your messages, graphics, and videos! They loved all of the submissions last year and will be so happy to see what everyone sends in for their 7th birthday!
Posted by: Lisa | comments 0
| | |
| --- | --- |
| 11 Jan 2013 | New Layouts, Colette Cugno & More! |
Welcome back!! I apologize for the brief downtime the past couple of days here at Sadie Lady, but it was well worth it as we now have three brand new layouts! The stunning new images from Sadie's recent shoot with Colette Cugno made for amazing new main and gallery layouts, while Sadie and Zack having fun at their Joah Love shoot was a perfect fit for the guestbook! A big thank-you goes out to the fabulous Marie of Frontier Designs.

Sadie loves shooting with Colette Cugno who always captures such beautiful images of her for new headshots! Rockin a variety of outfits, Sadie shows off her sweet, funny, and serious sides as each and every moment is captured on camera. The photos of her in the blue dress are so much fun and doesn't the ones where she's with the pillows look like she's working a campaign for Guess? She was full of energy and all smiles enjoying the day, and thirty brand new images can be found in the gallery. Thank-you Colette for another fun and exciting photoshoot!








2013 is off to a fabulous start, Sadie has already shot her first job of the year! Jakk's Pacific loves her so much that she did another shoot with them for packaging for their toys, this time Disney Fairies! Sadie was on cloud nine getting to be a Disney Fairy and even got to take home some goodies at the end of the day for a job well done!

With each passing day we're closer to Sadie and Zack's 7th Birthday! Make sure to click the banner up top to visit the submission page for their birthday project! You can submit videos, graphics, and messages which they will get to see on their birthday. Remember, the deadline is January 25th!
Posted by: Lisa | comments 0
| | |
| --- | --- |
| 03 Jan 2013 | Happy New Year! |
Happy New Year! Hopefully all of you have been enjoying the first few days of this brand new year to enjoy. The Som Family has had an amazing holiday season and would like to share their holiday card with all of you. Everyone has been so supportive of Sadie, Zack, and Nathan this year and you hold a special place in their hearts. Thank-you for all of the sweet messages, graphics, videos, and for being just as excited as the kids are to see what the new year brings!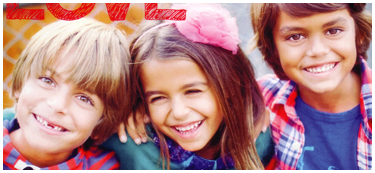 January is a very busy month as Sadie and Zack will be turning 7 on the 30th! It's hard to believe how fast time flies, and this year we will be doing a Birthday Project for them. They loved the one everyone helped put together for them last year, and this will be such a special gift for them. Submissions will be open until January 25th and please read the rules on the page before submitting. You can click here or use the banner at the top of the site to visit the page. If you have any questions please don't hesitate to send an email and thank-you to everyone who submits, Sadie and Zack are going to be so excited!
Posted by: Lisa | comments 0