Welcome to Sadie Lady the Official Website for young Model & Actress Sadhana Joule Som. Here you'll find the latest news, updates & images on this talented little girl. You can view some of her work in the Gallery. If you have any question's feel free to Email the Webmaster.


NEWS & UPDATES
| | |
| --- | --- |
| 29 Dec 2013 | Alex Kruk Photography! |
I've got a fantastic update for everyone today, one I know you've all been looking forward to! Sadie, Zack, and Nathan shot with Alex Kruk recently, and the photos came out fabulously. What started off as a beautiful family photoshoot for the holidays finished off with some individual shots, giving us a new shoot that I know will be one of the favorites of many of you for years to come. Zack was smiling away for the camera, showing off his toothless grin, and his two front teeth were definitely on his Christmas list this year! Sadie was full of energy, lighting up in front of the camera and while it is hard to pick favorites, I especially love the shots where she's wearing the red hat, and the one of her looking directly at the camera with her hands together.

The sibling shots came out wonderfully, it's hard to believe how fast Sadie and her brothers are growing up, and Alex captured some very sweet photos of the three of them together and some twin shots as well. They were having so much fun together laughing and smiling by the trees, and Sadie even got a piggy back ride from Nathan! Make sure to view all of the fabulous new images in the gallery, and thank-you Alex for such a great photoshoot, the kids loved spending time with you!



Posted by: Lisa | comments 0
| | |
| --- | --- |
| 24 Dec 2013 | Happy Holidays!! |
Sadie, Zack, and Nathan are so excited that the holiday season is now upon us. They're enjoying time with family, and soon will get to open presents and see what Santa brought them this year. They would like to take a moment to wish everyone celebrating a very Merry Christmas, and hope that everyone, no matter which holiday you celebrate, has been having a wonderful holiday season. May your 2014 be full of love and happiness, Happy Holidays!

(Thanks Sarah for the banner!)
Posted by: Lisa | comments 0
Get ready for some fun with Roxy as more images have begun to surface! The company has recently updated their website with new photos including shots from her latest shoot with the company. She got to show off so many awesome outfits, and the images came out wonderfully. I especially love the ones with her hair in the braid and she looks so comfy cozy and happy in her vest!




Not only do I have the shoot images from Sadie's latest Roxy set, but I also have behind the scenes images from her in studio shoots! She loves getting to meet new friends, the hair and make up people are amazing, and it's so much fun bringing her favorite stuffed animals to the shoot with her. Make sure to check out the new photos in the gallery!





Posted by: Lisa | comments 0
I have the perfect update today to get everyone into the holiday spirit! Roxy has been busy updating their website and an image from Sadie's holiday shoot with them has surfaced! It is a great image of her and her friend having fun together as the snow blows around them, and it has just been added to the gallery so make sure to check it out!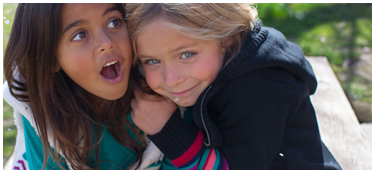 In addition, I have also just added behind the scenes images as well as a video of Sadie hanging out outside between takes to the site. Sadie had a blast shooting the holiday campaign for Roxy, she got to go to Big Bear where they had this beautiful cabin on the water. While it was a nice warm day outside, inside Sadie and her friend were decorating the Christmas tree, cookies, and they even got to go out and play in fake snow! Thank-you Roxy for such a fun shoot!




Posted by: Lisa | comments 0
Who's ready for some fun?! I have some new Sadie images to share with everyone today and they're going to leave you wanting to run out the door to the nearest pool and jump in for a nice fun swim. Sadie shot for the swimwear company Raisins earlier this year modeling their spring 2014 line. Their lookbook has recently surfaced and Sadie appears on two pages as she dances around and enjoys a tasty coconut drink. With a big thank-you to the company I also have the shoot images! I especially love the shot of her in the orange and yellow striped swimsuit, and the one of her in green is so fun, you can see just how great of a time she was having throughout the shoot.



In addition, behind the scenes images from Sadie's shoot can be found in the gallery as well. She loved working with friends, and had a lot of fun staying at a hotel in Palm Springs where the shoot was done. It was so hot that day, but she was a trooper, full of smiles and having a blast. After the shoot wrapped she and her friends jumped in the hotel pool for a much needed swim and cool off. Thank-you to everyone at Raisins for such a wonderful shoot!






Posted by: Lisa | comments 0