Welcome to Sadie Lady the Official Website for young Model & Actress Sadhana Joule Som. Here you'll find the latest news, updates & images on this talented little girl. You can view some of her work in the Gallery. If you have any question's feel free to Email the Webmaster.


NEWS & UPDATES
| | |
| --- | --- |
| 03 Apr 2014 | es + es Contest! |
Sadie has entered a dress design in a contest for the incredible es + es! The design with the most votes wins and will actually be produced as part of their Spring 2015 line!!!!!! Please Please CLICK HERE to be brought to the company Facebook page and click "LIKE" to vote!

To have one of her designs actually made into a dress would be an amazing dream come true! She loves fashion and design & and asks everyday if she has ore likes on her design. Please SHARE THIS LINK with everyone and anyone to have them vote for Sadie's design - The most "likes" wins!

Thank you SO SO much to those that have already voted!!!!!
Posted by: Lisa | comments 0
I have a fabulous update to share with everyone today, one that will get you dreaming of the warm days down by the water to come as Sadie's shoot for Hula Star is out! She can currently be seen on multiple websites that carry the line showing off some of the new styles, and she loved all of the different things they did with her hair, so fun! One of my favorite shots is of her in the pink swimsuit looking over her shoulder, and all of the shots came out wonderfully.

Sadie also appears in the new 2014 catalog for Hula Star and with a thank-you to the company the images can be found in the gallery! The shots are so fun with all the different backgrounds and props Sadie and her friends got to use. She totally rocks the sunglasses as her and her friend pose for the camera being cool and talk about an exciting shoot! The photographer captured a fantastic shot of Sadie mid air as she jumped and struck a pose and nothing like getting to lounge in a pool tube while on set! These are definitely some of my favorite recent shoot images and I know you're all going to love them too!





Behind the scenes Sadie was so happy to be on set for Hula Star. She loved all of the swimsuits she got to model. Between takes she played with her friends and the girls all had a great time together. I also have added a behind the scenes photo to share as Sadie excitedly posed with the company logo, such a great shot! Thank-you to everyone on set for Hula Star for an amazing shoot, and for all of the super fun new Sadie images!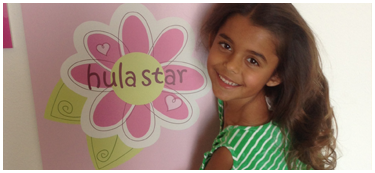 Posted by: Lisa | comments 0
| | |
| --- | --- |
| 12 Mar 2014 | Jelly the Pug! |
It's time to get ready for spring and Easter with Jelly the Pug! Sadie had a fabulous time working for them a couple of weeks ago doing photos for their new denim and Easter collections. Images have recently begun surfacing and Sadie's been seen not only on the company's website and Facebook page, but has also been featured on Zulily multiple times, including on the homepage! With a thank-you to the company and Natalie Warr I can now share the photos from Sadie's latest photoshoot with them, and what a fantastic set of images! She had so much fun striking different poses for the camera and really enjoyed getting to do some images over in the chair, they came out wonderfully. I especially love the close up shots of her in the blue flower pattern dress, as well as the ones of her in the yellow outfits, these images really show how much Sadie has grown up in just the last couple of months! Thank-you to the entire team at Jelly the Pug for another exciting shoot!





Sadie is happy to share that she just did a fun new shoot with Natalie Warr for the first issue of Little One Magazine! Make sure to keep an eye out for it when the issue is released this spring!
Posted by: Lisa | comments 0
| | |
| --- | --- |
| 28 Feb 2014 | Fore Axel and Hudson! |
I have a fantastic update to share with everyone today! Last year Sadie did the spring shoot for Fore Axel and Hudson and the images can now be released! She got to wear two different outfits and I especially love her solo shots in the blue/grey golf inspired dress with her mix of serious facial expressions and smiles, they came out fabulously. One of the best parts of the shoot was getting to play croquet, Sadie was so excited to give the sport a shot as the photographer snapped some photos. She also really enjoyed the petals that were brought out and can be seen blowing them towards the camera as well as tossing the petals high up into the air, laughing with her friends while they did it. The images can now be found in the gallery and thank-you to everyone at Fore Axel and Hudson for such a fun shoot!


Posted by: Lisa | comments 0
| | |
| --- | --- |
| 30 Jan 2014 | Happy Birthday!! |
What an incredible day today is going to be for Sadie and Zack! They've been counting down the days, and were full of energy waking up this morning ready for the celebration and excitement their birthday will bring! They cannot wait to take part in some birthday fun with their friends at school and then it's back home to celebrate with the family and everyone calling, emailing, and sending them birthday wishes. Here at Sadie Lady many of you have gotten together to help make their day even more special by sending in some wonderful messages, graphics, and messages for their birthday project! Thank-you to everyone who submitted, Sadie and Zack really enjoy seeing everything you write and make for them, they love it!

Sadie and Zack, your fans have been very busy helping to put this Birthday Project for you. They are so happy to be able to help celebrate your 8th birthday with you, and hope that you are both having an amazing day! Make sure you're comfy, maybe even with a piece of cake in hand, and it's time to see what everyone has helped put together for you. This is your birthday gift to you from your fans, Happy Birthday Sadie and Zack!



Sadie and Zack's 8th Birthday Project



Sadie, I hope you have a fantastic day today full of joy and laughter as you celebrate your birthday. You have had such an incredible year being seven filled with new friends, opportunities and learning lots both in school and out in the world. Being eight is going to continue to bring this your way complete with many fun moments and memories, and I know you're going to enjoy it. I hope that this new year is full of excitement and opportunity for you, Happy Birthday Sadie!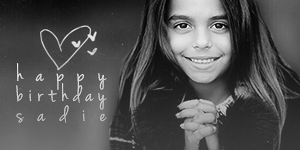 (Thanks Sarah for the banner!)



Zack, I hope your birthday is all kinds of amazing today! This past year has been a fantastic one for you, full of new opportunities, experiences, and a lot of fun memories to last a lifetime. Being eight is going to continue to bring those fun moments into your life while also opening up a whole new world for you to explore, it's going to be exciting! I hope that your birthday wish you make while blowing out the candles on your cake comes true, and that today is one of the best birthday's ever! Happy Birthday Zack!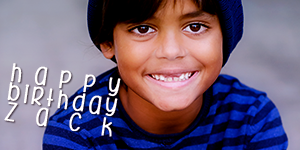 (Thanks Sarah for the banner!)



This week also marks five years since Sadie Lady opened, can you believe it! The site opened a day before Sadie and Zack's third birthday, they were so little back then and it's wonderful that we've been able to watch them grow up over the years.

Happy Birthday Sadie and Zack and Happy Anniversary Sadie Lady!
Posted by: Lisa | comments 0