Welcome to Sadie Lady the Official Website for young Model & Actress Sadhana Joule Som. Here you'll find the latest news, updates & images on this talented little girl. You can view some of her work in the Gallery. If you have any question's feel free to Email the Webmaster.


NEWS & UPDATES
2013 is going to be here before we know it! Sadie is already anxious to see what next year will bring from activities with her family, school, her dance classes and of course...bookings! One thing's for sure, it will be off to a fabulous start with the launch of the Rayil spring campaign and thanks to the amazing Katrina Jayne and Rayil we have an early look at some of the wonderful images from the shoot! What is very fun about the company is that they offer their clothes not only in the American market, but around the world in countries such as India. They are inspired by the material and design of the clothing people wear there and it made for such an exciting shoot for Sadie! They have not one but two lookbooks that will be released, one for here as well as one for India and Sadie appears in both! She can even be seen on the front cover of the India one, way to go Sadie! What is very sweet about the India look book is that it tells a story. Each picture has a caption to go with it, beginning with the famous introduction of 'Once Upon A Time...' and continuing to a little girl who became a writer. Sadie can be seen sitting on the bench writing with a feather pen. She is so focused on what she is doing as Katrina takes her picture. One of my favorite images so far has got to be the one of her standing in the bamboo and looking off into the distance, I won't spoil the entire story for everyone as I know you'll all enjoy reading it in the gallery as you check out the many fantastic new images from the shoot as well as a photo of Sadie's images up a recent trade show!



Sadie had a blast shooting for Rayil not too long ago. Katrina was amazing to work with and there were so many fun locations to shoot at and clothes to wear. She really enjoyed her pom pom scarf and how about that gorgeous pink dress! The best part of the shoot though had to be the new friend Sadie made! A friendly cat came strolling by while Sadie was shooting at the bench and she fell in love with it instantly. The feelings were mutual as the cat jumped up to sit with her, letting her pet it, and was relaxing away as the shoot continued. Sadie posed for several behind the scenes photos with her new little friend and was having a blast playing around between takes during the day. Thank-you Katrina for such a wonderful shoot, Sadie loved working with you and hopes she will get to again soon!



Posted by: Lisa | comments 0
Zack had an amazing time down at the beach with his friends as they all shot for the new Baby Gagoo line not too long ago. So many wonderful shots were captured and a really great group shot was added to the site a few weeks back. With a big thank-you to the fabulous Kymberly Marciano we have new images from Zack's shoot with her! He really enjoyed doing the group shots with everyone, getting to do different poses, the waves rushing up behind them and it is always fun when you get to do pictures with friends. I love that Zack is wearing his sweater simply by having the hood over his head and how sweet that he's holding the hand of his friend beside him. I also have two fantastic solo shots to share, and what a fun hat he got to wear, he really didn't want to take it off when the images were done. His smile radiates off of the photos and my favorite has got to be the one where he has the stick in his hand, looking off to the side and the water behind him. All the shots are spectacular and what a great set of pictures we have for Baby Gagoo!



Behind the scenes of shoots are always a lot of fun. Zack loved getting to put on different outfits and hang out with all the other kids there that day, they all were laughing away and having a great time. Between takes was the perfect time for behind the scenes photos and thanks to Kymberly we have several photos! The one of Zack sitting in the sand waiting to have his turn for photos is such a awesome shot, and I love seeing all the different images that were taken as they set up for the group images. Zack was running around the beach, and one of his favorite parts was definitely getting to paint the tent, drawing the letter 'G' as the camera snapped away. Thank-you Kymberly for such an exciting shoot!



Posted by: Lisa | comments 0
| | |
| --- | --- |
| 17 Aug 2012 | Baby Gagoo & J.C. Penney! |
Zack has been on a booking roll this year! He has shot for several big name companies, having tons of fun on set, playing with other kids and smiling for the camera. He recently got to spend a fun day at the beach working on a new clothing line Baby Gagoo. Some of you may have heard of it's creator Vanessa Marcil of Las Vegas and General Hospital, and what a great line she is launching! Zack really enjoyed the clothes he got to wear, all the fun colors, little mascot graphics, and they were quite comfy too! It was great working with the wonderful Kymberly Marciano who captured so many fabulous shots. The first image has just surfaced featuring Zack which is a group shot! He and his friends loved taking this series of photos, the waves rushing up behind them, and lots of laughs and smiles to go around. I also have several fantastic behind the scenes photos from the shoot, two from when this group shot was being taken. Zack thought it was pretty funny to be wearing his sweater only by the hood, and nothing like a huge umbrella to help provide shade and block the light from interfering with the shots! He also got to wear an awesome outfit with the Fat Kat logo on the back, shooting in a really neat tent! It's covered in painted hand prints with the American Flag at the top, so different and Zack thought that was pretty cool! Hopefully more images will continue to surface soon, Zack did a fantastic job rockin the shoot!



Zack appeared in the catalog for J.C. Penney this past May. Lots of fun outdoors with friends, candy, and snow cones, it doesn't get better than this! Thanks to the amazing Heather Key I have some fabulous images from the shoot to share! Zack had a ton of fun doing the potato sack races, and such an awesome shot of him jumping up in the air! He loved spending time with his friends, posing for shots together and the caregiver for the shot sure knew how to make him laugh, being tickled as the camera snaps away sure makes for some really great pictures! The three legged race was too funny, it is so hard to balance while running with someone tied to you at the ankle, but Zack and his friend managed to do a fantastic job. Pinwheels, snowcones, pixie sticks, it was sure a sugary fun filled shoot and Zack loved every minute of it! Thank-you Heather for such a fabulous day and for the shoot images, Zack had a blast!



Zack has some booking news! He's recently shot the Spring 2013 line for Joah Love, we're in for some great shots when it's released!
Posted by: Lisa | comments 0
| | |
| --- | --- |
| 31 Jul 2012 | Little Warrior, Who's Little? & More!! |
Sadie loves working for Little Warrior, the awesome clothes, interesting themes to the shoots, fabulous images and wonderful team of Jessie Kenney and Heather Rome...it's always so much fun! The customers seem to think so as recently at a Little Warrior Boutique opening in LA a customer was photographed admiring Sadie's photo in the lookbook, pretty cool! That's not all though! I have some fantastic behind the scenes location photos from the fall shoot and a sneak peek! Both Sadie and Zack got the chance to do the fall campaign that is coming out soon which meant they got to have a fun journey to an estate which really looks like a castle! It was a magical photoshoot with with so many places to explore, they felt like they were in their own fairytale! I know I can't wait to see the final images from this shoot especially after the sneak peek I just added for one of Sadie's photos, she looks so adorable with the bows in her hair and sitting on the windowsill!



In the previous update we got to see Sadie's shoot with the fabulous Alex Kruk for Who's Little? and just recently a behind the scenes video has surfaced. Sadie can be seen doing the big group shots with her friends and I love the moment of her sitting and laughing with everyone that the camera captured. The video can be found in our media section, make sure to check it out, Sadie had such an exciting time that day!


Sadie has been on a roll with bookings recently! She's just shot the upcoming campaign for Persnickity with the amazing Skye Hardwick, it was an awesome time among friends! Sadie has also already booked her first 2013 campaign which is for Joah Love and last but not least she just wrapped a shoot with the lovely Katrina Jayne for Rayil. We even have behind the scenes photo of Sadie courtesy Katrina! She looks so cute sitting on the bench doing her thing as Katrina snaps away. This was one of her favorite locations for the photoshoot and you can tell from this photo just how gorgeous the final images will be when they're released!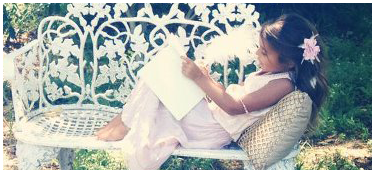 One of Sadie's favorite things to do outside of acting and modeling is dance! She is quite the little dancer too and is part of team! She and her friends have been working hard all year, practicing and rehearsing all for the big moment, Nationals! They qualified and competed for Nationals at the Palm Springs Convention Center and placed first in both their tap and jazz routines! Congratulations to Sadie and her team, such fabulous news! Please note, Sadie DOES NOT have any other Social Networking accounts than her Facebook Fan Page and the Twitter account which are monitored by adults and associated with her website. Sadie does not have a personal Facebook account, she does not have another Twitter, is not on Kik, Skype or any other site. If you do not see it listed on this website, it is fake!
Posted by: Lisa | comments 0
| | |
| --- | --- |
| 24 May 2012 | Who's Little? |
Bring on the Christmas music, the decorated trees and lights up at every house on the street! Okay, I may be a little early for Christmas and all the holiday fun, but with the sneak peek we have at the winter/holiday campaign for Who's Little? I can't help but get excited for the holiday season, and you won't be able to resist either! Sadie looks gorgeous in her holiday dress and loved working with the amazing Alex Kruk for this shoot. Alex is full of unique and creative ideas and Sadie loved all the props she was given especially the trumpet! I think that the image of Sadie holding the two glitter bracelets up close to her face is a fabulous and fun shot while words cannot even being to express how much I love the pictures where Sadie is sitting in the suitcase, they are stunning! Her smile radiates through each photo! Sadie enjoyed all the clothes for Who's Little? and loves the company name as it is pretty funny that she's little and modeling for a company that asks who is little, too cute! The group shots Sadie did with her friends came out fantastic, and Sadie thought it was great getting to climb around, sitting on walls, standing in the bell tower, such fun images to do!



Sadie loved her day shooting for Who's Little? with Alex! All the fun and excitement of working with friends, being on location and getting to try on fabulous clothes sure makes for a special time. One of Sadie's favorite parts was getting to use the trumpet, she loved holding it and even got to try playing it! She enjoyed seeing what sounds she could make and trying to play the tune of several of her favorite songs. I have some fabulous behind the scenes pictures to share of her trying out the trumpet and having a ball which you can check out in the gallery. Thank-you Alex for such a fun filled day, Sadie cannot wait to work with you again!

A quick note, please remember when sharing images from Sadie's website it is asked that you include a link back to her website. In addition, this website and her Facebook page are to be the only places solely for Sadie. Please do not create additional websites or Facebook pages for her, you will be told to remove them. Thank-you to everyone who understands and follows the rules.
Posted by: Lisa | comments 0
| | |
| --- | --- |
| 22 May 2012 | The Loop & DJÄKNEMÅLA!!!! |
I have big HUGE exciting news to share!!! Last Friday, Sadie got to wake up, hop in the car, and go to the set of a short film! Miss Sadie has just finished shooting her first role in a short film and I am so proud of her! I know you all are too, sitting on the edge of your seats reading through to find out all the details and I can tell you that the film she shot for is called The Loop, which will be released early next year. Sadie plays a 5 year old Spanish girl in the movie, and had a fabulous time filming at a beach! She was mesmerized by the camera and the lighting props, the people were amazing, and she took in each and every second of the shooting process with a big smile on her face! We will have more details over the course of the next little bit as they become available, but don't forget to head on over to Sadie's Guestbook where you can congratulate her on this super exciting booking!Working with the awesome Gretchen Easton for Djäknemåla was a wonderful experience! Gretchen always knows how to capture fabulous images of Sadie and Zack as they do their own thing laughing and smiling away. Gretchen has been amazing, sharing images with us for all of you to see from Sadie and Zack's shoot with her and today I bring you super fun images of Sadie and Zack together! The two of them had a blast, arm in arm smiling away for the camera! There is nothing sweeter than images showing the love between two siblings and Gretchen beautifully captured it with the photos of Sadie leaning on her brother, the way she is looking at Zack is too cute for words! Brothers and sisters also know how to have a lot of fun together, they know what makes each other laugh uncontrollably, and I love the image Gretchen captured of Zack making an adorable facial expression that has Sadie in a fit of laughter, how awesome is that picture! Thank-you Gretchen for such a great campaign shoot and the fun new images of Sadie and Zack together!



Posted by: Lisa | comments 0
| | |
| --- | --- |
| 17 May 2012 | Target Commercial!! |
A BIG exciting update today!! Some of you may have spotted it already while curled up on your couch tuning in to your favorite program, Sadie's Target commercial is now airing!!! It is super fun and gets you right in the mood for summer at the beach, swimming in the lake and a nice outdoor picnic with your family and friends. It is fast paced, so make sure you've got your eyes glued to the television or you may miss an important moment! We get to see Sadie near the end as she comes running out of the Target tent with her inflatable river raft tube. She and her friend have the fun idea to start using them as hoola hoops, twirling around in the sand and the camera doesn't miss a moment. Miss Sadie is right up the front and you can see the big smile on her face, she's having a blast! It is a fabulous commercial and if you haven't seen the commercial yet, don't panic, we have our very own copy available to watch in the media section, make sure to check it out!




A lot of work goes into filming a commercial, many days on set, wardrobe departments, learning your cues, its a big job, but you wouldn't know it because it is all so much fun! Sadie loved each and every minute of filming her commercial, she enjoyed all the people she got to work with and it was such a wonderful experience for her. Sadie liked working with the green screen, it is so neat to see the finished product with the funky beach background included! I have some fantastic behind the scenes images from the commercial shoot to share with all of you, Sadie is totally rocking those red glasses and I love seeing her and her new friends being silly on set! She still talks about the days she filmed her commercial and how much fun it was, you can see her face light up each and every time. Sadie, your family, friends and fans love getting to see you on television as your commercial airs, we can all see how much you enjoyed working on this project and are all so proud of you, way to go!


Sadie has a big day coming up tomorrow! She's super excited for what's in store with the new project she'll be working on, and details will be coming soon! Make sure to keep checking the site the next few days to see what the project is, Sadie is on a roll!
Posted by: Lisa | comments 0